We exist in a universe that is constantly expressing itself micro-cosmically. The multitude of energetic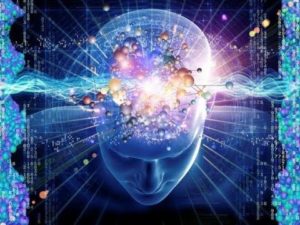 vibrations, some which we are aware of and some which we are not, are in tune with the expansion and contraction of life itself and is therefore connected and expressed throughout our entire mind/body being, to the degree that we could probably say that the mind/body is a receiver and transmitter of information on several levels. This energetic interaction gives the body what we could call an inherent intelligence connection and expression that teaches us through existence and experimentation. The plasticity of the mind/body reflects inwardly and outwardly the microcosmic impact of the universe. This however, is based on the ability of the mind/body to receive energy and resonate energetically with the cosmic universe, giving us the ability to receive as well as to give off information energetically.
Every living thing has the ability to give off energy, yet, energy falls into two main categories: generating energy and non-generating energy. Generating energy reflects giving and receiving, while non-generating energy can only receive energy. As a living, breathing energetic unit, it is of utmost importance for each of us to strive to give and receive the energies that we come into contact with physically, and also those we create mentally. An example of this is how we create a relationship between the mind and body with Qi cultivation. We must spend time performing certain meditational breathing techniques, and focus turning our senses (mainly through "listening") inwardly, so that we can develop a connection with the elusiveness of Qi.
The effects of these energies have dramatic impact upon us. They can reshape our minds, which in turn, influence our soul and spirit, which will bring us back home to the Oneness. When a martial artist is able to elevate his or her thought processes and in turn be able to tune into a higher divine level, the mind has the ability to capture thoughts that have existed on that level, and fuse with the higher divine thought process.
Save
Save
Save